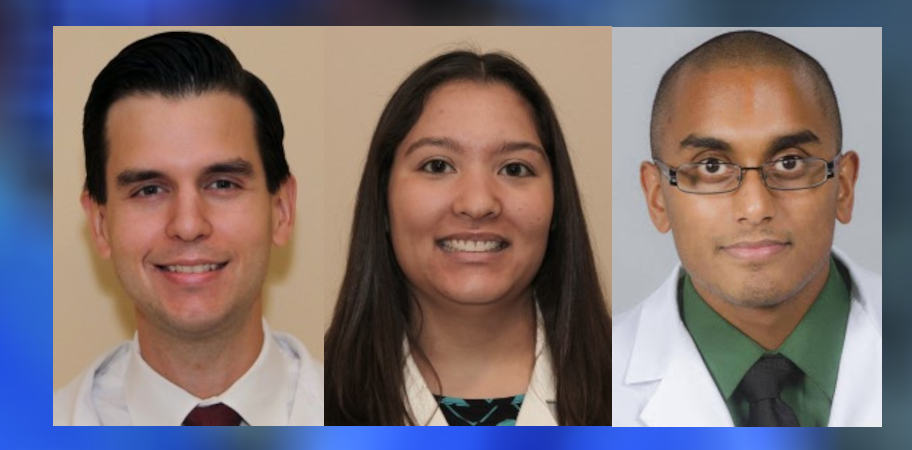 Congratulations to Guilherme Barros, MD, Madeline Greil, MD and Sananthan Sivakanthan, MD whose proposals have been selected for NIH funding effective July 1, 2021. 
The goal of Dr. Barros' research under the mentorship of Drs. Kim and Levitt, is to understand how changes in hemodynamic flow after flow diverting stent (FDS) placement affect the aneurysmal endothelial cell transcriptional profile, ultimately determining a connection to treatment outcomes.
Working with Drs. Chesnut, Temkin and Bonow, Dr. Greil will perform research dedicated to identifying, through noninvasive means, patients with severe TBI who have intracranial hypertension.  Dr. Sivankanthan will work with Dr. Hofstetter on research directed toward developing animal models to assess intraspinal pressure in spinal cord injury and that can be translated directly to patient care.