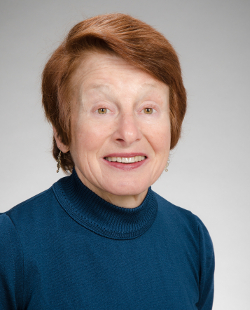 Job Title
Professor of Neurological Surgery
Professor of Biostatistcs
Adjunct Professor of Rehabilitation Medicine
Biography
Dr. Temkin is a UW professor with appointments in the Department of Neurological Surgery and the Department of Biostatistics and an adjunct appointment in the Department of Rehabilitation Medicine.  She is a biostatistician and has particular expertise in the epidemiology and outcome of traumatic brain injury (TBI).
Dr. Temkin is conducting research to improve care for people with traumatic brain injury and to learn more about their recovery process.  She currently has funding from the National Institutes of Health and the Department of Defense to evaluate management protocols for treatment of severe traumatic brain injury and to study outcomes following TBI.
Research Interests
Dr. Temkin's research interests center on the treatment of traumatic brain injury (TBI) and the recovery from TBI.  She has multiple awards from NIH and DoD.  Dr. Temkin is on the leadership team for the BELLA TRIP randomized clinical trial of two management protocols for severe TBI in children in Latin America, BOOST3 randomized clinical trial of a protocol involving brain tissue oxygen monitoring in the management of severe TBI, and the TRACK-TBI consortium conducting longitudinal observational and interventional studies in all severities of TBI.  She enjoys working with other faculty and trainees to answer questios using the data collected in the different studies.
Personal Interests
Hiking, traveling, gardening
Education
Doctorate of Philosophy
State University of New York at Buffalo