Program Overview:
The Department of Neurological Surgery at the University of Washington (UW) is offering a one-year CAST accredited Neurocritical Care Fellowship. The Neurocritical Care Fellow is appointed as an Acting Instructor in the Department of Neurological Surgery.
The goal of the fellowship is to train superb clinical and academic leaders in Neurocritical Care who will flourish in our multidisciplinary care and research environment. Progressive independence in patient evaluation and management is encouraged during the course of the fellowship.
The fellowship's main clinical home is at Harborview Medical Center (HMC) in Seattle, Washington. HMC is the sole level 1 adult and pediatric trauma and burn center for the entire WWAMI region (Washington, Wyoming, Alaska, Montana and Idaho). The Neurocritical Care Service at HMC houses the bulk of their patients in a dedicated 30-bed Neuroscience ICU, but will care for patients throughout the critical care areas of the hospital.
Fellows will also have the opportunity to rotate in a variety of other critical care units, including the Trauma/Surgical ICUs, Medical/Cardiac ICUs and BMT/Onc ICUs as well as Pediatric ICUs at HMC, University of Washington Medical Center (UWMC) and Seattle Children's Hospital (SCH).
A major highlight of our fellowship is the extensive training in point of care critical care ultrasound throughout fellowship, with direct guidance from faculty and a dedicated curriculum that will transform trainees into expert sonographers. Fellows will also rotate in the operating room to solidify their airway skills and gain additional procedural experience.
Our major strengths are the clinical volume and complexity of patients, and the multidisciplinary training backgrounds of the faculty in our program.
Sections
How To Apply:
Interested applicants should send a letter of interest, curriculum vitae, and three letters of recommendation to: fellowship@neurosurgery.washington.edu.
The University of Washington is building a culturally diverse faculty and strongly encourages applications from female and minority candidates. The University of Washington is an Equal Opportunity/Affirmative Action employer.
*COVID-19 Vaccine Requirements and Information
Under Washington State Governor Inslee's Proclamation 21-14.1, University of Washington (UW) workers must be fully vaccinated against COVID-19 and provide proof thereof, or receive a UW-approved medical or religious exemption. This requirement will be a condition of any offer associated with this recruitment. For more information, please visit https://www.washington.edu/coronavirus/vaccination-requirement/.
Eligibility Requirements:
Applicants must have completed an ACGME (or foreign equivalent) accredited neurosurgery residency program and be able to obtain a Washington license to practice.
Selection Process:
Once all required documents (including: a letter of interest, curriculum vitae, and three letters of recommendation) have been received and reviewed, selected candidates will be contacted to schedule interviews.
Stipends & Benefits:
Vacation, pay, and benefit specifics will be discussed at the interview. However, the University of Washington offers a highly competitive compensation package.
Fellowship Faculty:
Neurological Surgery: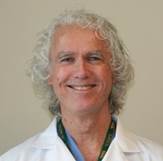 Fellowship Co-Director
Professor, Neurological Surgery
Integra Endowed Professor in Neurotrauma
Professor, Orthopaedics & Sports Medicine
Adjunct Professor, Global Health
chesnutr@uw.edu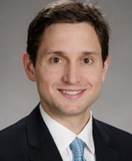 Fellowship Associate Director
Assistant Professor, Neurological Surgery
rbonow@uw.edu
Adjunct Faculty: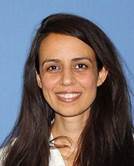 Fellowship Co-Director
Assistant Professor, Neurology
Assistant Professor, Neurological Surgery
Assistant Professor, Anesthesiology and Pain Medicine
wahlster@uw.edu
Current Fellow(s):
 (None at this time)                                                         
 *To see where are past fellows are now click here.