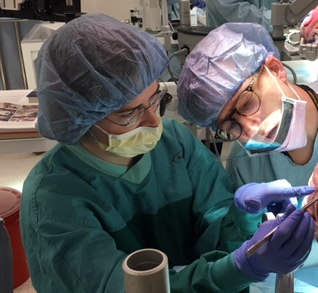 The University of Washington offers three residency positions in the Neurological Surgery Training Program annually.
Medical students who wish to apply for one of our three residency positions must apply through the ERAS (AAMC) Electronic Residency Application Service. The following items are required:
ERAS Application Form

Curriculum vitae

Personal statement

Medical school transcript

Dean's letter

USMLE scores

Four letters of recommendation
Prior to matriculating in our residency, medical students must have passed USMLE Step 2 CK and CS and graduated from medical school.
For the 2023 ERAS® cycle, our program will be collecting and reviewing data from applicants' supplemental ERAS applications. Completion of the standard MyERAS application is a requirement; completion of the supplemental ERAS application is optional.
In its second year of use, the supplemental ERAS application is designed to help applicants share more information about themselves and assist our program in finding applicants that fit our program's setting and mission. There is no cost to applicants and participation is optional.
The supplemental ERAS application provides:
geographic preferences (by division and by urban or rural setting); 

information about an applicant's most meaningful experiences and other impactful life events, if applicable; and

program signals.
The supplemental ERAS application will be delivered on a survey platform that is separate from the MyERAS application and must be completed between August 1 and September 16, 2022.
Learn more about the AAMC supplemental ERAS application