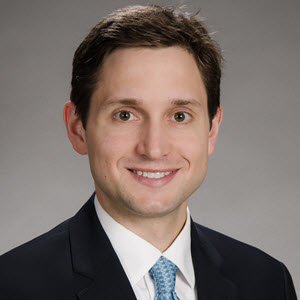 Job Title
Acting Instructor
Senior Fellow
Biography
Robert Bonow grew up in Chicago before attending college at Cornell University and medical school at Tufts University. Prior to entering neurosurgery training, he conducted basic science research into neuroinflammation at the NIH. Upon graduation from Tufts, he joined the University of Washington as a resident in Neurological Surgery, graduating in 2019. During his training, he developed an interest in neurotrauma and neurocritical care, and was a recipient of the Codman Neurotrauma fellowship in 2016. His academic interests include traumatic brain injury, blunt cerebrovascular injury, and healthcare services research.
Clinical Interest
Traumatic brain injury, neurocritical care, degenerative spine disease
Research Interests
Traumatic Brian Injury, Cost Effectiveness, Quality Outcomes
Personal Interests
Hiking, photography, aviation.
Education
Undergraduate Education
Cornell University
Medical Education
Tufts University