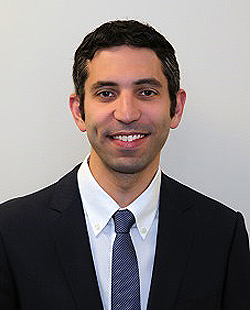 Job Title
Professor of Neurological Surgery
Professor of Radiology
Associate Residency Program Director
Adjunct Professor of Mechanical Engineering
Biography
Michael Levitt, M.D. is a professor of neurological surgery and radiology and an adjunct professor of mechanical engineering at the University of Washington. Dr. Levitt graduated summa cum laude from Loyola University Stritch School of Medicine, completed his neurological surgery residency at the University of Washington and completed additional fellowship training in endovascular neurosurgery at the Barrow Neurological Institute in Phoenix. Dr. Levitt specializes in minimally invasive treatment of cerebrovascular diseases of the brain and spine including cerebral aneurysms, arteriovenous malformations, dural arteriovenous fistulas, carotid stenosis and stroke. He provides both microsurgical and endovascular expertise, often in combination, to approach each patient's unique medical needs.
Research Interests
Dr. Levitt's research has received multiple grants from the National Institutes of Health (NIH/NINDS). His research interests center around translational efforts to understand how cerebral aneurysms form, grow and rupture. By using cutting-edge technology including patient-specific blood flow measurements and computational fluid dynamics, his team hopes to develop methods to predict the long-term outcomes of minimally invasive aneurysm treatment. He leads a multidisciplinary team of neurosurgeons, neuroradiologists, mechanical engineers and physicists.
Personal Interests
Guitar, piano, jiu jitsu, skiing, hiking, yoga, fiction, cooking and world travel.
Education
Medical Education
Loyola University, Stritch School of Medicine
Internship
University of Washington
Residency
University of Washington
Fellowship
Barrow Neurological Institute