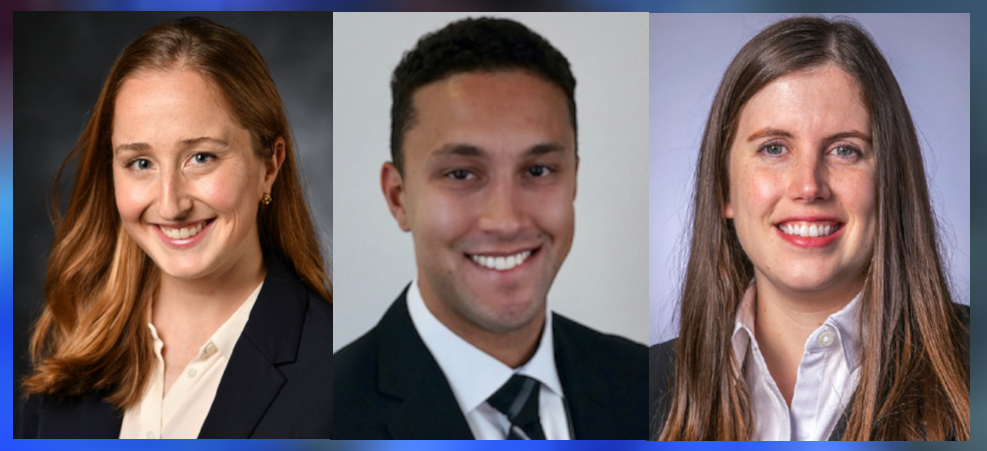 Eliza Baird-Daniel, MD
Originally from Seattle, Eliza attended Cornell University graduating cum laude with a BA in Neurobiology and Animal Behavior. Following graduation, Eliza spent two years as a research assistant at Weill Cornell Medicine's Department of Neurosurgery under Dr. Theodore Schwartz where she designed and performed experiments investigating the spatiotemporal dynamics of seizure onset and spread and role of optogenetic inhibition in seizure control.  Eliza was then accepted to the University of Colorado School of Medicine, where for 3 years she served as co-president of weekly student-run primary care clinics for residents of the Warren Village low-income housing community which serves approximately 200 single-parent families in Denver demonstrating her commitment to both peer and community health-literacy education.  Working with the anatomy department to use human specimens to illustrate neuroanatomy and basic neuroscience principles, Eliza has further contributed to community health and science literacy as a co-creator of a "Neuroscience Patch" attainable by Girl Scout troops in the Denver metro area.  The honors she has achieved over the past 4 years include the Luis and Rachel Rudin Foundation Diversity Scholarship, the University of Colorado Student Research Forum Top Poster Award and the Mike Carry Fund Scholarship Recipient.  Eliza was also recognized for her academic and leadership excellence with selection to the University of Colorado AOA.
Julian Clarke, MA, MD
Julian grew up in Toronto, Canada, where he excelled both academically and athletically.  He represented Canada at the World Cup competition for basketball, which led to a career as a Division 1 athlete at Santa Clara University. After earning his B.S. in Biochemistry, Julian pursued a Masters Degree in Exercise Science at the University of Toronto and was then accepted at Washington University School of Medicine.  Very early on, Julian distinguished himself as a student having serious interest in neurosurgery and in basic research.  He completed a 2-year research fellowship in Dr. Gregory Zipfel's lab where he pursued fundamental experiments examining the impact of subarachnoid hemorrhage on the neurovascular unit utilizing novel optical imaging techniques to measure functional connectivity in collaboration with Dr. Joe Culver. He was awarded the Washington University Dean's Fellowship for Research and the Mound City Medical Forum Scholarship. In his free time, Julian volunteered as a basketball coach and mentor at Clayton High School in St. Louis.
Katherine Kelly, MD
A native of Tennessee, Katherine attended Northwestern University where she earned her BA in Cognitive Neuroscience and was a member of the University's varsity sailing team.  She returned to Tennessee to undergo her medical training at Vanderbilt University's School of Medicine.  Katherine has a particular passion for surgical outcomes and health disparities research and has led several projects which helped change the educational process for primary care practitioners to better recognize craniosynostosis in lower socioeconomic communities of Tennessee. For her efforts, Katherine has a robust CV with 9 peer-reviewed manuscripts, including several first-author, and over 20 presentations at national and regional meetings. An effective leader, Katherine served as president of the Neurosurgery Careers in Medicine group, secretary of the American Association of Neurological Surgeons, and mentorship chair of the Association of Women Surgeons, helping to guide underrepresented students, particularly women, to pursue a career in neurological surgery.  As a 3rd-year medical student, Katherine traveled to Zambia to work alongside the local neurosurgery team. During this time, she worked in a hospital with limited access to water and electricity to help care for underserved patients suffering from many neurosurgical problems including tumors and spina bifida. In addition to her MD degree, Katherine pursued a Health Equities Certificate to better understand both local and global challenges to public health.