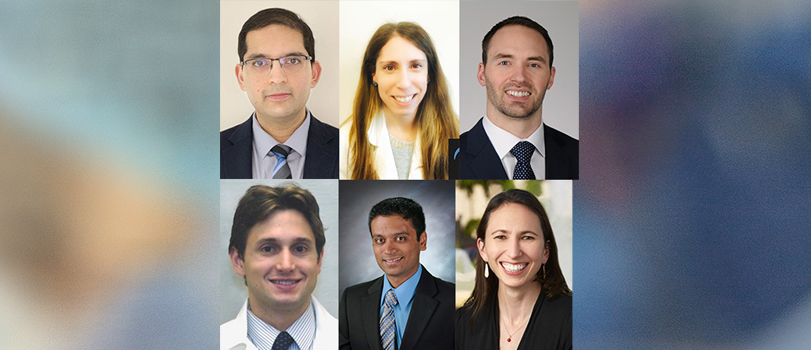 Rob Bonow, MD grew up in Chicago before attending college at Cornell University and medical school at Tufts University.  He is a proud graduate of the UW Neurological Surgery Residency Program and is our first Neurocritical Care Fellow.
Ryan Kellogg, MD, is a graduate of the University of Washington (BS) and Duke University School of Medicine (MD).  He completed his residency at the Medical University of South Carolina and is now our Endovascular Fellow.
Katie Krause, MD, PhD, one of our two Spine Fellows, is originally from Milwaukee, where she graduated with a BS from the University of Wisconsin, then earned both her PhD and MD from the Medical College of Wisconsin.  She completed her residency at OHSU.
Vaibhav Patel, MD graduated from Virginia Commonwealth University with a BS in biomedical engineering and biochemistry. He obtained his MD from Virginia Commonwealth University/Medical College of Virginia and completed his residency at UTHSC, San Antonio.  He is our other Spine Fellow.
Laura Prolo, MD, PhD, our Pediatric Neurosurgery Fellow, grew up in the Bay Area and did her undergraduate training at Washington University in St Louis and her residency at Stanford University.
Ananth Vellimana, MBBS, our CV/Skull Base Fellow is a native of Trivandrum, India and received his medical degree at the All India Institute of Medical Sciences, New Delhi.  He completed his residency training at Washington University in St. Louis.