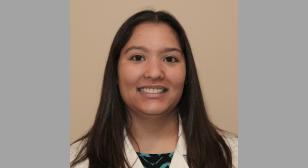 Congratulations to Dr. Greil whose proposal "Using Automated Pupillometry for Prediction of Intracranial Hypertension in Severe Traumatic Brain Injury" was selected to receive the $5000 award. 
The purpose of the Richard H. Adler Attorney at Law & Adler Giersch Law Firm Endowed Fund is to provide support for efforts to find more effective evaluation and treatment protocols for those with traumatic brain injuries given the long term cognitive, behavioral, and physical consequences and impairments which may result from the underlying trauma.  The fund is also intended to provide seed money and/or bridge funding for innovative, collaborative, interdisciplinary, and novel research with the potential to create leaps in knowledge to further the evaluation and treatment of traumatic brain injuries.
This endowment honors both Harborview Medical Center and the University of Washington Medical Center for evaluating and treating past and present clients of Richard H. Adler Attorney at Law and the law firm of Adler Giersch PS who have sustained and survived a traumatic brain injury and those who lost their lives from this type of trauma.  In addition, this fund is a means for the donors of the fund to give back and 'pay it forward' for future clients and others with traumatic brain injuries.