Welcome to the Department of Neurological Surgery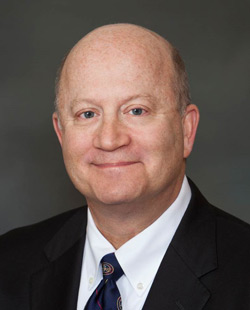 UW Neurological Surgery is a dynamic treatment, training and discovery driven enterprise dedicated to improving life through leadership in care and research that restores neural function.
The Department includes 20 neurosurgeons providing adult and pediatric care, 15 neuroscientists engaged in a broad array of research and 79 adjunct clinical and research faculty with appointments as diverse as anesthesiology, applied physics, computer science, material science, mathematics, neurology, orthopedics and sports medicine, psychiatry, pathology, and radiology. We have 21 MD or MD/PhDs in our Neurological Surgery Residency program.
We receive referrals from across the U.S. and around the world. UW neurosurgeons perform more brain tumor, traumatic brain and spine, skull base and aneurysm surgeries than any other medical system in the Northwest, and provide regional leadership in neurosurgical care and training for epilepsy, movement disorders, pituitary tumors and pediatric cases.
Our clinical care, research and training mission keeps us at the forefront of neuroscience discovery. We are privileged to attract and train the best and brightest doctors to our seven-year residency program, leading to careers in academic medicine and neuroscience research. We are now experiencing remarkable growth as a result of this focused commitment. In recent years we have:
Opened state-of-the-art trauma and neuro ICUs in the new Norm Maleng Building and opened our main office in the new Ninth and Jefferson Building at Harborview
Helped found the UW Medicine Neuroscience Institute
Established departmental laboratories in the new UW Medicine Institute for Stem Cell and Regenerative Medicine
Published hundreds of peer-reviewed research articles in leading scientific journals
Reaccredited our Neurological Surgery Residency Program
Appointed many new neurosurgeons and scientists to our growing faculty
Founded a Summer Student Neuroscience Program to provide clinical and research experiences for the next generation of neuroscientists
Grown to now more than $10 million per year in research funding for current research, including: brain cancer, basic injury mechanisms, stem cell and regenerative medicine, nanotechnology, epilepsy, neuroprotection, Brain Computer Interfaces for control of robotic Neuro-prosthetic devices, brain injury global health research, concussion, imaging brain injury and many more.
Further, our faculty have established a new National Institutes of Health (NIH) sponsored Research Core Neuroproteomics facility and a Department of Defense (DOD) funded Traumatic Brain Injury and Post Traumatic Stress Disorder Clinical Consortium site, helped establish the new Seattle Children's Center for Integrative Brain Research, and the UW Medicine Neuroscience Institute.
We are excited by the possibilities to improve patient lives through advanced care, research and training. I invite you to engage with us through our website or by reaching out to me or any of our faculty to discuss clinical and research partnerships . Please contact us with any comments or questions. Please also read more about our work in the latest edition of the Chairman's newsletter, The Montlake Cut.
Richard G. Ellenbogen, MD
Professor and Chair
Department of Neurological Surgery
University of Washington
Seattle, Washington