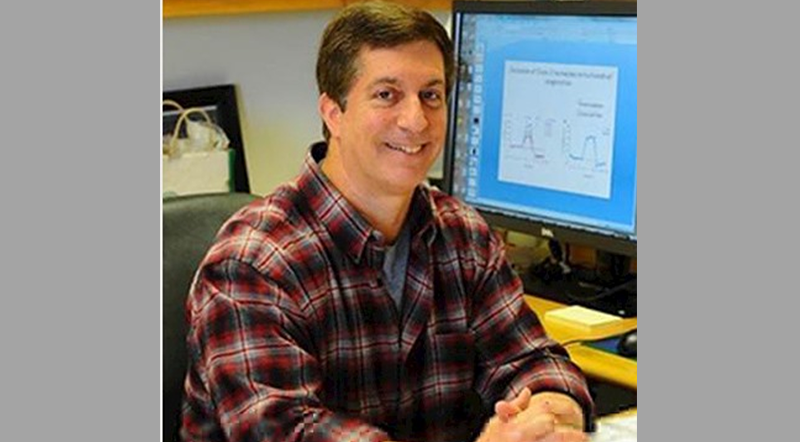 If you are interested in making a donation in memory of Dr. Morrison, please visit: http://acceleratemed.org/morrison
Dear Colleagues,
I am deeply saddened to tell you that Professor Emeritus Richard Morrison, our beloved friend and colleague for over 25 years passed away on October 25, 2019 from complications from esophageal cancer at age 65.  Our heartfelt sympathy and condolences go out to his family at this difficult time.
Rick was a highly respected neuroscientist with a 25+ year history in our Department.  He gained international respect as a superb and highly productive neuroscientist and outstanding collaborator and colleague.  He published 70 peer reviewed articles, many of which appeared in prestigious and highly influential journals and he made major contributions to the field as an Editorial Board Member of 5 leading journals, and also as a permanent member of one NIH study section and ad hoc member of 17 others in addition to membership on Special Emphasis Review Panels and as a consultant to internationally based science foundations.  While Faculty at UW Neurological Surgery, he received over $19 million dollars of NIH support including a center grant and was often named amongst the top-50 individual investigator recipients of NIH funding.
Rick was also integral to our training mission and was especially proud of his students and his role as an educator of neurological surgeons, students and neuroscientists.  He mentored 15 post-doctoral fellows, 20 undergraduate students and served as a faculty mentor for 4 Clinician Scientists. Three of his undergraduate students were recipients of a Mary Gates Endowment research training grant and one student was accepted into and completed the MD/PhD NIH/Oxford/Cambridge Biomedical Research Scholar program while attending Mount Sinai Medical School.  One of his clinician scientist mentees became a Department chair.  In addition he hosted many of our Neurological Surgery Summer Neuroscience Program students and this participation helped support our successful NIH NINDS R25 application.  Rick was especially proud that he was awarded the Staatz Endowed Professorship by the Department, and SOM and of being selected to give a UW School of Medicine Science in Medicine Lecture for Distinguished Faculty.
Most importantly Rick was passionate and deeply committed to the things he cared about most – his family and friends, his colleagues, his Department, neuroscience, photography, and sport.  He was totally dedicated to his wife Martha and their two girls, a good friend to all of us, a great scientist, and a talented artist who became a team photographer for the Seattle Sounders.  He would be equally proud to show you one of his many terrific sports photographs or one of his over-powering martial arts moves. He was a one of a kind, a true original in the best sense of that phrase, someone who enriched us with his deep knowledge, enthusiasm, and creativity, as well as his wit.  He was kind and funny and serious, all at the same time, and someone whom we will all miss.  We will miss you.  Godspeed Rick!
-Rich
Richard G. Ellenbogen, MD, FACS
Theodore S. Roberts Professor and Chair
Director, Residency Program
Director, Neurosciences Institute
Department of Neurological Surgery | UW Medicine