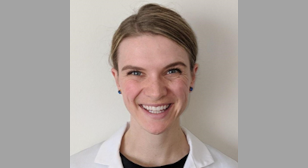 Congratulations to Dr. McGrath whose proposal "Utility of routine surveillance head computed tomography (within 24 hours) after initiating therapeutic anticoagulation in patients with intracranial hemorrhage" was selected to receive the $7500 award. The specific aim of this research study is to determine if obtaining routine head computed tomography (CT) scans after initiation of therapeutic anticoagulation adds clinically relevant information to aid in the management of patients with tICH. Additional aims include assessing the rate of hemorrhage progression defined by ABCD2, the frequency at which hemorrhage progression correlates with clinical exam change, and the frequency in which imaging alone, in the absence of an exam change, results change a patient's medical management/course.
We hope to identify characteristics that may be associated with an increased risk of hemorrhage progression. The hypothesis is that there is a select group of patients, with specific risk factors, in which the benefits of performing routine CT imaging when anticoagulation becomes therapeutic exceeds the risks. This study will help identify patients that are high risk for progression and those in which surveillance imaging is high yield.  
The purpose of the Richard H. Adler Attorney at Law & Adler Giersch Law Firm Endowed Fund is to provide support for efforts to find more effective evaluation and treatment protocols for those with traumatic brain injuries given the long term cognitive, behavioral, and physical consequences and impairments which may result from the underlying trauma.  The fund is also intended to provide seed money and/or bridge funding for innovative, collaborative, interdisciplinary, and novel research with the potential to create leaps in knowledge to further the evaluation and treatment of traumatic brain injuries.
This endowment honors both Harborview Medical Center and the University of Washington Medical Center for evaluating and treating past and present clients of Richard H. Adler Attorney at Law and the law firm of Adler Giersch PS who have sustained and survived a traumatic brain injury and those who lost their lives from this type of trauma.  In addition, this fund is a means for the donors of the fund to give back and 'pay it forward' for future clients and others with traumatic brain injuries.