Sections
Afua Tiwaa (Class of 2021)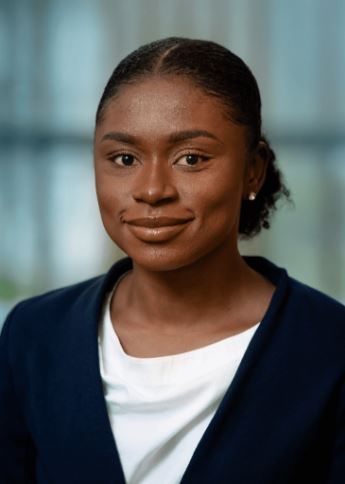 Afua is currently employed as a Research Scientist in Dr. Cory Simpson's lab at the University of Washington School of Medicine's Department of Dermatology.
---
Yasha Chapman (Class of 2021)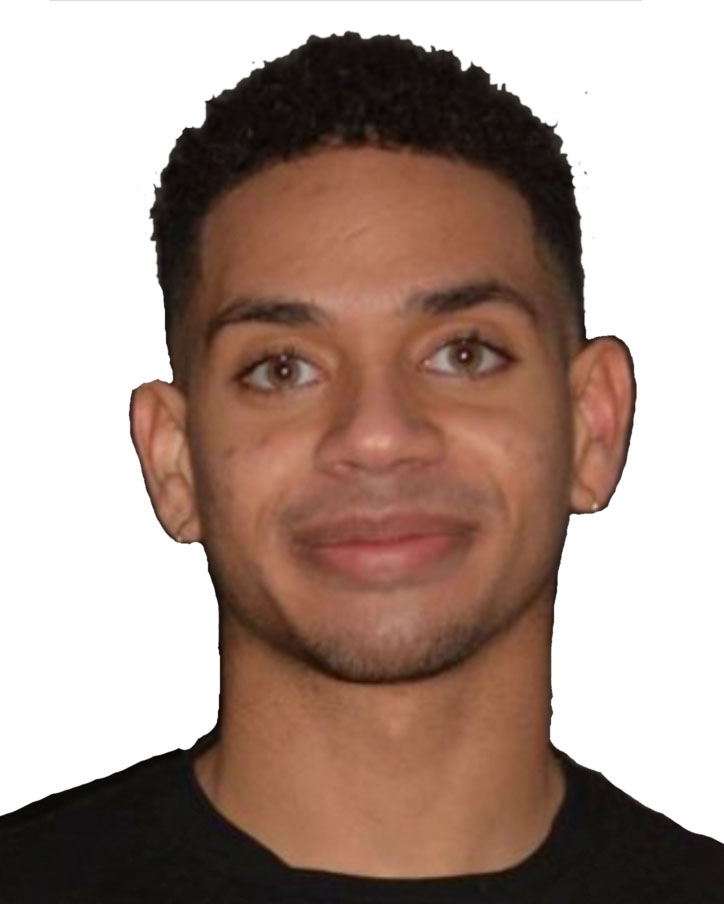 Yasha was accepted to an internship this summer (2022) under FSIE in Oregon for general surgery and laparoscopic surgery. Yasha was also awarded a full scholarship for my grades and community involvement, which revolves around talking to families experiencing unexpected death (suicides, homicides, natural deaths). He notes "It sounds very dark and some scenes really are tragic, but there is something beautiful in being there for someone going through their worst day yet".
---
Citlali Mendez (Class of 2021)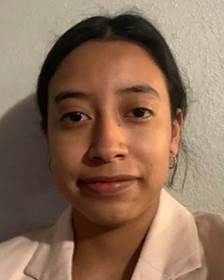 Citlali has been accepted into University of Colorado School of Medicine!
---
Duke Escobar (Class of 2021)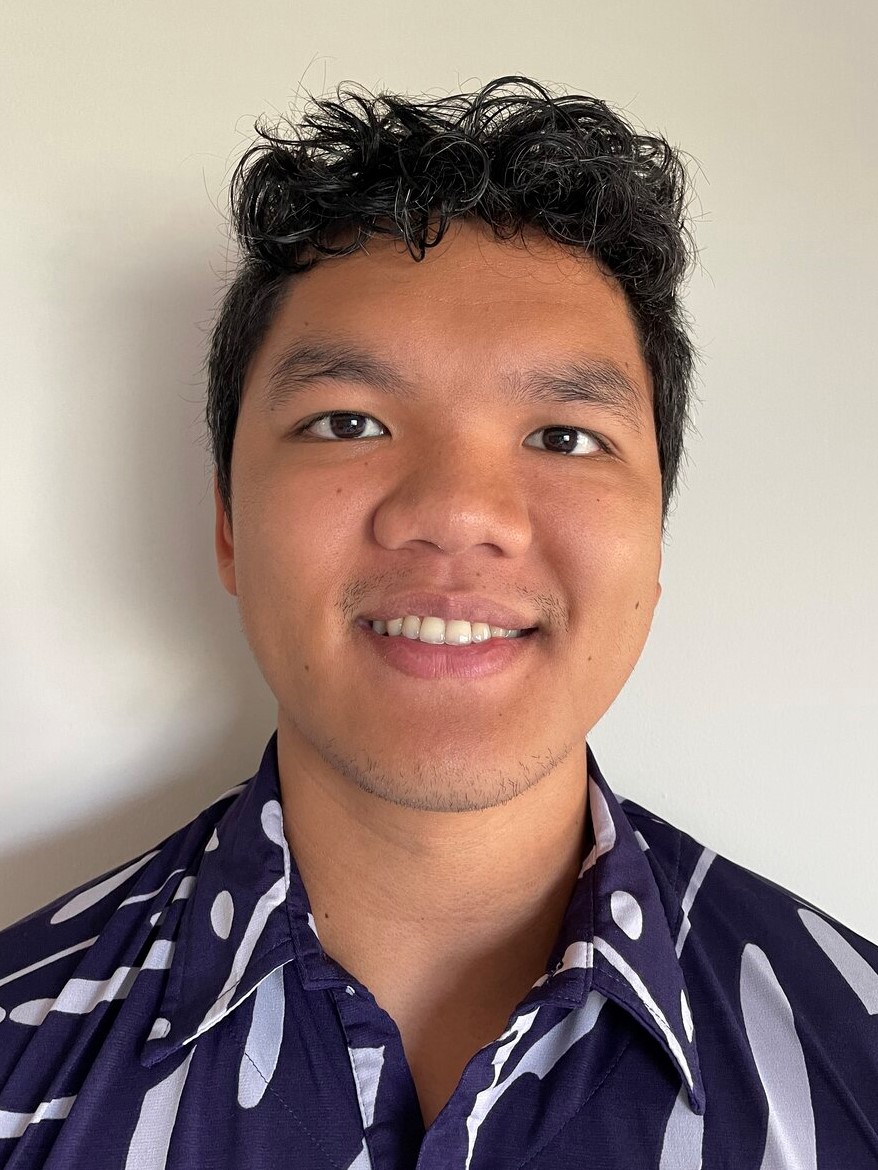 After spending 2021/2022 in the Sharaf Lab at Stanford University as a Life Science Technician, Duke is moving back home to Hawaii and looking forward to joining the John A. Burns School of Medicine Class of 2026 as an MS1 and beginning his journey in medical education. He is beyond excited for this new chapter of his life.
---
Chris Ponce (Class of 2021)
Chris was selected from a very competitive group of applicants for the University of Washington Graduate School and earned a place in the program as of Autumn 2022.
---
Muna Yase (Class of 2019)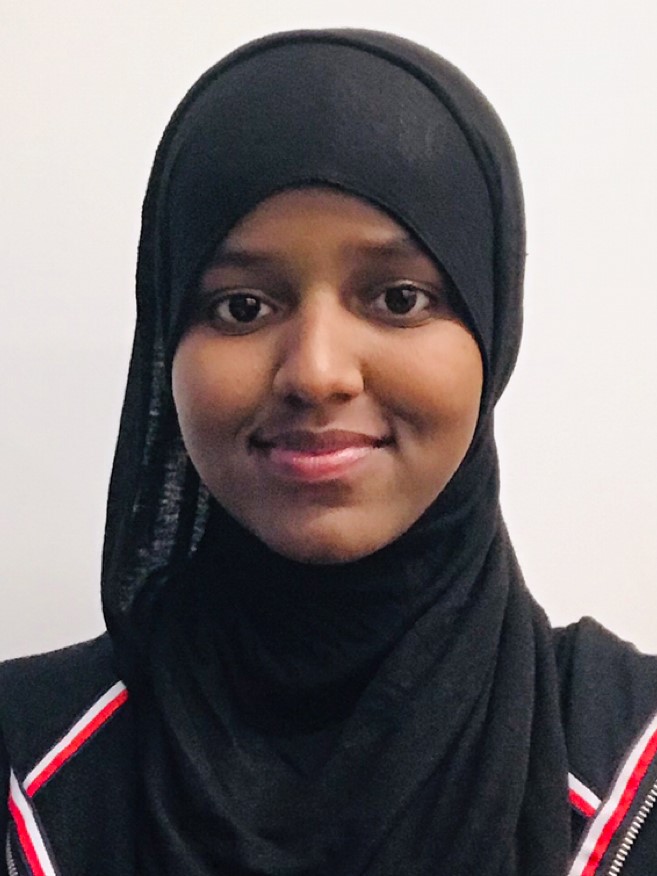 Muna is currently a rising senior at the University of Washington where she is pursuing a double degree in Molecular Biology and Biochemistry. She is currently researching at the Institute for Protein Design under the guidance of Dr. David Baker where she is using de novo protein design to computationally design agonists for cytokine receptors. She is hoping to expand her research and apply computational protein design to create protein binders for neurodegenerative diseases. She has been extensively shadowing at Seattle Children's Hospital and her research experiences have shown her how intertwined research and medicine are and furthered her desire to pursue a career as a physician scientist. She plans to apply to MD-PhD programs in the next cycle and will be applying to the NIH Post Bac program this fall while studying for the MCAT.
 
"Huge thanks to NSSSP team and in particular Dr. Richard Ellenbogen. This experience was critical for my future studies and career success and I couldn't have done it without everyone including my lab mentors"
---
Julia Berquist (Class of 2019)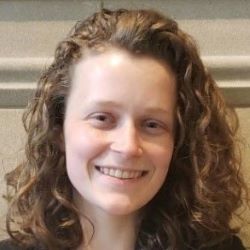 Julia is the current Outreach Coordinator for Grey Matters, a neuroscience outreach organization founded by undergraduate students at the University of Washington.  The organization publishes a quarterly journal that is written, edited, illustrated, and produced entirely by undergraduate students.  Grey Matters also hosts the annual 'Evening with Neuroscience,' an event dedicated to helping the public learn more about neuroscience from some of the most accomplished individuals in the field. This year's program included UW Department of Neurological Surgery faculty member, Dr. Zin Khaing.  The 2020 event was livestreamed April 10th through May 1st and below are links to each of the livestream recordings.
 
Interactive brain teasers and showcases of incredible creations of artists from recent issues
Live brain pong!
Brain dissection
Panel of neuroscientists
---
Charles (CJ) Andrews (Class of 2019):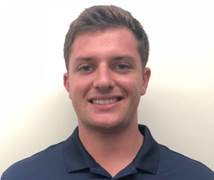 CJ is currently in his 4th year at Georgia Tech where he plans to graduate with a BS in Neuroscience and Computer Science and a minor in Russian Studies. Since the summer of 2021, he has been working in a primate lab. Because CJ would like to pursue additional research and study abroad opportunities (in Russia!), he plans on spending a 5th year at Georgia Tech.  He then hopes to attend grad school for cognitive neuroscience. CJ is SO grateful to have been part of the NSSSP program. It was the first time he'd been completely immersed in science and he has been excited about the neurosciences ever since.
---
Mohamed Magassa (Class of 2019)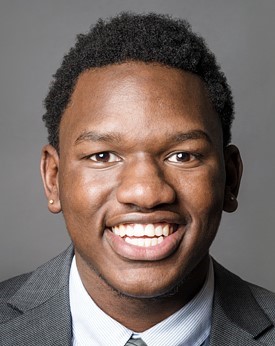 Mohamed has been accepted into St. George's University School of Medicine (located in Grenada, West Indies). In appreciation for the opportunity that the program made possible for him, Mohamed created and shared a wonderful video of his experiences during his time in the program.  It is featured on the home page of the NSSSP website and can be found HERE.
---
Marjan Moghaddam (Class of 2018)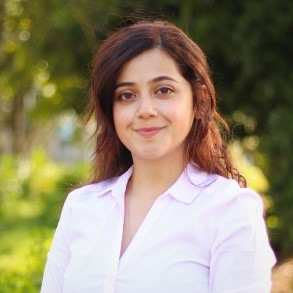 Marjan was the recipient of a prestigious UC Davis Regent Scholarship and graduated with honors in June 2020. She also presented two posters at the 32nd Annual Undergraduate Research, Scholarship & Creative Activities Conference.
---
Nelly Nouboussi (Class of 2018)

Nelly received a travel award to present research conducted during NSSSP at the Annual Biomedical Research Conference for Minority Students (ABRCMS) in Indianapolis.  She won a University of Oregon Libraries Research Award in 2019 for her outstanding research paper, "The Ethics of Developing New Treatments: A Case Study of the West African Ebola Outbreak and the Use of Randomized Control Trial," which can be found here: https://scholarsbank.uoregon.edu/xmlui/handle/1794/24581.  Further she was a Rotary Foundation Scholar in 2016, 2017, 2018, and 2019.  
---
Valeria Vazquez-Trejo (Class of 2018)
As an undergraduate student in the University Honors College at Portland State pursuing a B.S in Biology, Valeria authored "Use of Connectotyping on Task fMRI Data reveals Dynamic Network Level Cross Talking during Task Performance," which can be found here:  https://pdxscholar.library.pdx.edu/honorstheses/740/
---
Reyna Escalante (Class of 2017)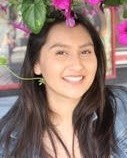 Since completing the program, Reyna earned a Bachelor of Science in Neuroscience. Before enrolling medical school, she worked as a medical assistant and a laboratory technologist. She is currently in her first year (2022) as an Osteopathic Medical Student.
---
Isabel Yoon (Class of 2017)
Isabel has had her abstract published and has presented her work at two national conferences. At one of the conferences, her work was accepted for a platform presentation.
---
Lais Conceicao (Class of 2016)
Lais presented at the University of Washington's Mary Gates symposium and, in 2018, received the University of Washington's Mary Gates Research Endowment Scholarship.
---
Lauren Edwards (Class of 2016)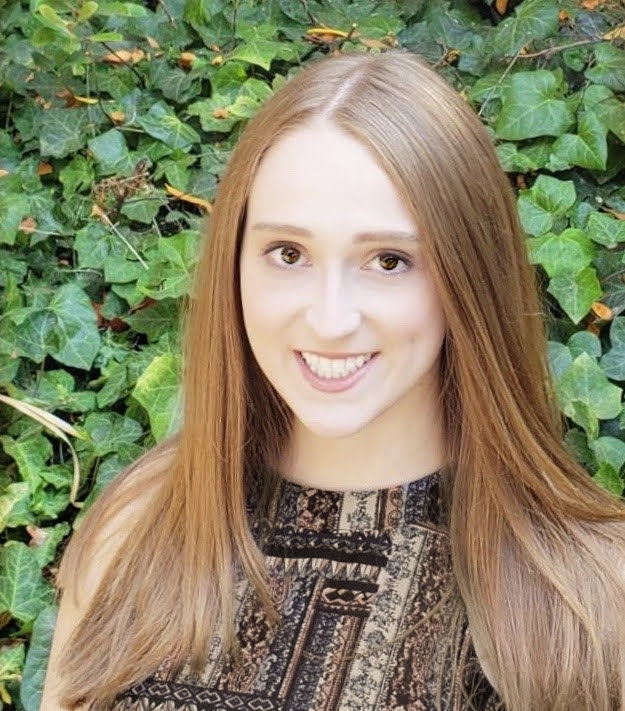 Lauren is currently a PhD student in the SDSU/UC San Diego Joint Doctoral Program in Clinical Psychology. She will be a part of the neuropsychology track and pursue research in neuroimaging and biomarker correlates of neurodegeneration. Lauren has spent the last several years as a research assistant at the UCSF Memory and Aging Center, where she was given the opportunity to present research on sex differences in Alzheimer's disease PET imaging biomarkers at two national conferences, Human Amyloid Imaging and the International Neuropsychological Society.
---
Nina Cherian (Class of 2015)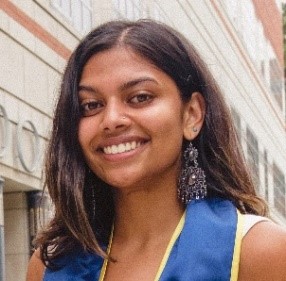 Since participating in the program, Nina earned her BS in neuroscience at UCLA in 2019. Upon graduation, she became a research assistant there and is applying to medical school. Writing about her past experiences in her applications had Nina reminiscing about what she took away from her time in the UW NSSSP. She feels that the program gave her a phenomenal opportunity to learn about medicine from the research and clinical perspectives.  To this day, Nina clearly remembers her first OR shadowing opportunity.
---
Quincy John (Class of 2012)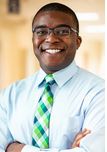 Quincy will be going to University of California, Riverside School of Medicine for a Sports Medicine fellowship in 2023. The fellowship will include a focus on combat sports, women athletes, and concussions. He began his Family Medicine Residency at CHI Franciscan's Harrison Medical Center in Bremerton, Washington in July 2020.
---
Macklin Loveland (Class of 2011)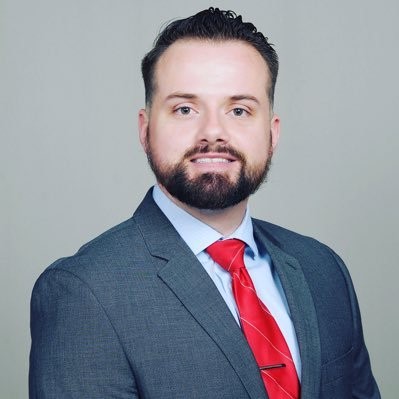 Macklin began his General Surgery Residency at Henry Ford Wyandotte Hospital in Detroit, Michigan in July 2020.
---
Maggie Khuu (Class of 2011)
Since participating in the program, Maggie has co-authored several papers:
Respiratory rhythm generation, hypoxia, and oxidative stress-Implications for development. Garcia AJ 3rd, Viemari JC, Khuu MA. Respir Physiol Neurobiol. 2019 Dec;270:103259. doi: 10.1016/j.resp.2019.103259. Epub 2019 Jul 29.
 
Intermittent Hypoxia Disrupts Adult Neurogenesis and Synaptic Plasticity in the Dentate Gyrus. Khuu MA, Pagan CM, Nallamothu T, Hevner RF, Hodge RD, Ramirez JM, Garcia AJ 3rd. J Neurosci. 2019 Feb 13;39(7):1320-1331. doi: 10.1523/JNEUROSCI.1359-18.2018. Epub 2018 Dec 26.
 
Chronic Intermittent Hypoxia Differentially Impacts Different States of Inspiratory Activity at the Level of the preBötzinger Complex. Garcia AJ 3rd, Dashevskiy T, Khuu MA, Ramirez JM. Front Physiol. 2017 Aug 28;8:571. doi: 10.3389/fphys.2017.00571. eCollection 2017.
 
Chronic Intermittent Hypoxia Alters Local Respiratory Circuit Function at the Level of the preBötzinger Complex. Garcia AJ 3rd, Zanella S, Dashevskiy T, Khan SA, Khuu MA, Prabhakar NR, Ramirez JM. Front Neurosci. 2016 Feb 4;10:4. doi: 10.3389/fnins.2016.00004. eCollection 2016.