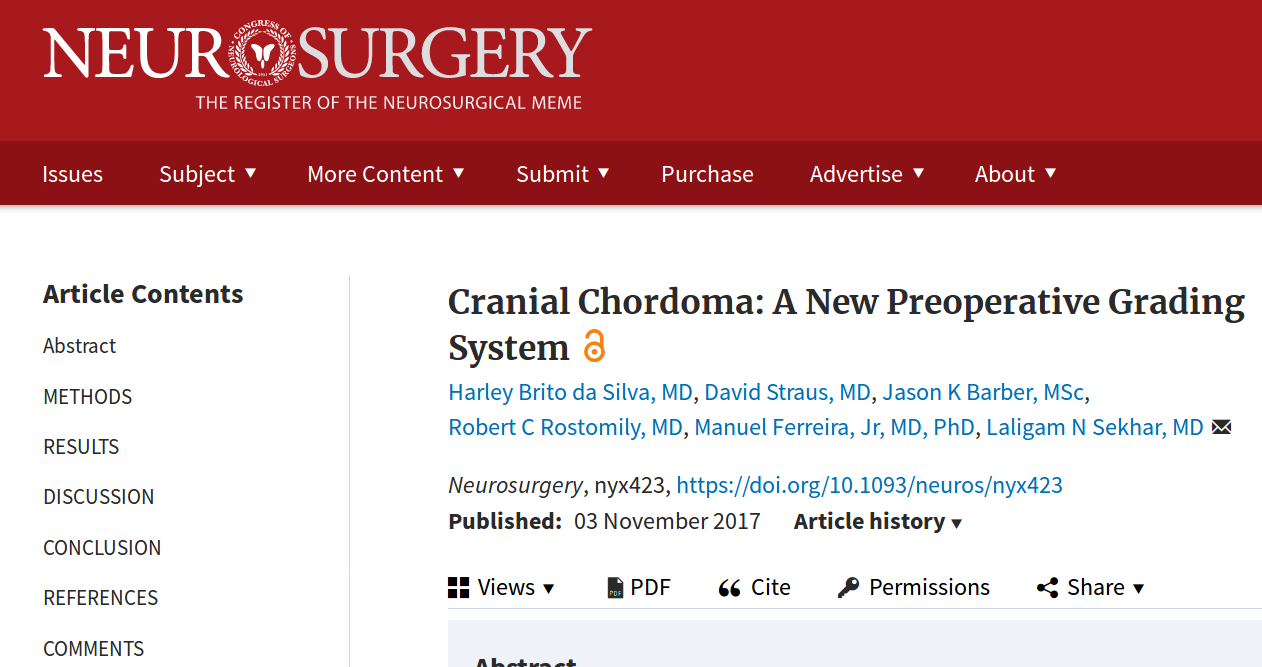 In a landmark new paper addressing a rare but important tumor of the cranial base, University of Washington Neurological Surgeons have developed a classification system to grade tumor severity which, in turn, can guide surgical resection and the planning of postoperative radiotherapy. The Neurosurgery paper is found here - https://academic.oup.com/neurosurgery/article/doi/10.1093/neuros/nyx423/4590247
Chordomas are rare tumors of the Cranial Base, but are difficult to cure. In recent years, the senior author, Laligam Sekhar, has developed many techniques for extensive and safe resection of these tumors. The combination of extensive surgical resection and Proton Beam Radiation (also available through the UW) offers patients the best chance for long term control or cure of this tumor.
This is a landmark paper because most medical centers do not have extensive experience with this type of tumor, and this new grading system will greatly help surgeons with respect to treatment planning and evaluation.