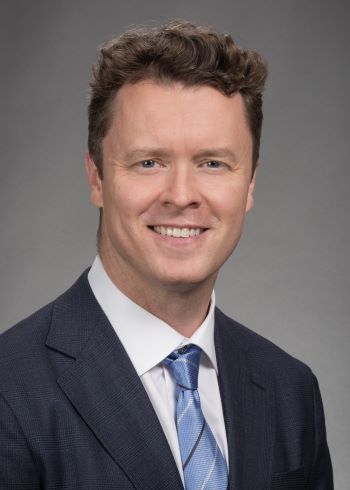 Job Title
Assistant Professor of Neurological Surgery
Biography
Dr. Emerson is an Assistant Professor of Neurological Surgery who specializes in brain tumors of all types, including skull base tumors, gliomas and metastases. He works closely with colleagues in Otolaryngology, Plastic Surgery, Neuro-oncology and Radiation Oncology to provide multidisciplinary care to brain tumor patients. Dr. Emerson received his MD and PhD at the University of Washington, and subsequently completed two fellowships at Harvard's Brigham and Women's Hospital: one in Skull Base Neurosurgery and one in Neuro-oncology and Clinical Trials.
Clinical Interest
Dr. Emerson specializes in treatment of brain tumors of all types including: meningioma, glioma, metastases, pituitary tumors, vestibular schwannomas, chordomas, chondrosarcomas, and craniopharyngiomas.
Research Interests
Dr. Emerson's primary research interests involve using stem cell-derived cerebral organoids and single-cell techniques to model malignant brain tumors and their interaction with the tumor microenvironment. He is particularly interested in utilizing these methods to develop precision medicine strategies and clinical trials tailored to patients' individual tumors.
Personal Interests
Photography, reading and getting outdoors with his wife and daughter.
Education
Medical Education
University of Washington School of Medicine
Residency
University of Washington
Fellowship
Brigham and Women's Hospital