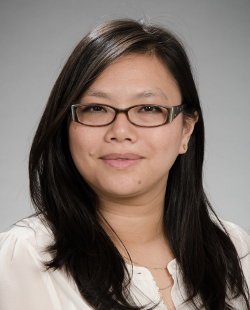 Job Title
Assistant Professor of Neurological Surgery
Research Interests
Biomaterials, Neuroimmunology and Stem Cells for Repair Strategies in the Central Nervous System
My research interests are in the area of plasticity and regeneration within the central nervous system. We are also employing engineering approaches to develop materials to aid in the process of axonal regeneration after spinal cord injury. Particularly, we are uncovering the importance of extracellular matrix molecules, and of neuroimmune cells in repair and regeneration processes after injury to the central nervous system. We are also interested the effects of these two important factors (neuroimmune cells and extracellular matrix) on the differentiation of both embryonic and induced pluripotent stem cells. 
The two current major areas of research are to
(1) Develop injectable and bio-responsive 3D culture systems as scaffolds for axonal growth, and differentiation of stem cells in a controlled manner
(2) Uncover acute physiological and pathological changes within the injured spinal cord using novel imaging techniques.
Education
Doctorate of Philosophy
Mount Sinai School of Medicine
Fellowship
University of Texas at Austin