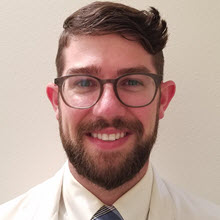 Biography
Scott was born in Little Rock, Arkansas and grew up just across the Mississippi in Memphis, Tennessee. He majored in Neuroscience for his undergraduate degree at Trinity University in San Antonio, TX, following this up with an accelerated Master's in Public Health at the University of Memphis where he researched pediatric abusive head trauma. After this he came full circle, ending up at the University of Arkansas for medical school where he continued neuroscience research. He is excited to be joining the University of Washington for his neurosurgical training, where he plans to marry his interests of neurosurgery and global health. In his spare time, Scott enjoys cooking, cycling, and all manner of outdoor activities.
Education
Undergraduate Education: Trinity University
Graduate Education: University of Memphis
Medical School: University of Arkansas for Medical Sciences College of Medicine
Publications
Boop, S.,

 

Axente, M., Weatherford, B., Klimo, P. Jr.. Abusive head trauma: an epidemiological and cost analysis.. Journal of Neurosurgery: Pediatrics. 2016, Jul; 18(5): 542-549. Cited in PubMed; PMID: 27402215.
Khan, N.R., Fraser, B.D., Nguyen, V., Moore, K.,

 

Boop, S., Vaughn, B.N., Klimo, P. Jr.. Pediatric abusive head trauma and stroke.. Journal of Neurosurgery: Pediatrics. 2017, Aug; 20(2): 183-190. Cited in PubMed; PMID: 28574318.
Phoenix, T.M., Patmore, D.M.,

 

Boop, S., Boulos, N., Jacus, M.O., Patel, Y.T., Roussel, M.F., Finkelstein, D., Goumnerova, L., Perreault, S., Wadhwa, E., Cho, Y.J., Stewart, C.F., Gilbertson, R.J.. Medulloblastoma genotype dictates blood brain barrier phenotype.. Cancer Cell. 2016, Apr; 29(4): 508-522. Cited in PubMed; PMID: 27050100.