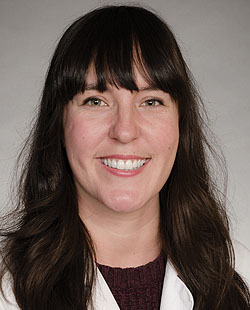 Biography
Natalie M. Holroyd, A.R.N.P., is a nurse practitioner who has dedicated herself to neurology and neurosurgery patients throughout her career.
Holroyd graduated with her bachelor's and master's degrees in nursing from Columbia University School of Nursing, New York, New York, focusing her studies in neurological sciences and HIV. She worked in a neurology hospitalist group at New York Columbia Presbyterian Hospital before joining Harborview Medical Center.
Holroyd champions herself as a patient advocate and stays true to her belief that only a life lived in service to others is worth living.
Personal Interests
Holroyd enjoys spending her time outdoors, running, hiking, and snowboarding.
Education
Medical Education
Columbia University School of Nursing