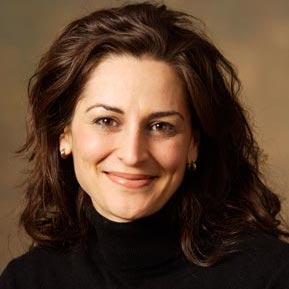 Job Title
Clinical Professor of Neurological Surgery
Biography
Dr. Melanie Walker is clinical professor of Neurological Surgery at the University of Washington School Medicine and sits on the executive board of the Stroke and Applied Neurosciences Center. She is the founder and director of the UW Clot Bank, providing analysis of specimens collected during intravascular thrombectomy. Based out of Harborview Medical Center, Dr. Walker specializes in the endovascular management of neurological disease, with a specialty in stroke. She began surgical training at the Huntington Memorial Hospital in Pasadena, California and moved to Seattle to complete neurology, vascular neurology, and endovascular neurosurgery residency and fellowship training. She also completed palliative care training at Harvard Medical School. She has been on the faculty at the University of Washington and held joint appointments in Neurological Surgery and Neurology since 2006. Dr. Walker has extensive experience in global health and development, serving previously in various roles at the Bill & Melinda Gates Foundation, World Health Organization and the World Bank.
Clinical Interest
Endovascular neurosurgical diagnosis and treatment of diseases of the brain and spinal cord including stroke, trauma, tumors, aneurysms, vascular malformations, pituitary disease, pain management, and hemorrhage.
Research Interests
Autologous mitochondrial transplantation for acute ischemic stroke, intra-arterial chemotherapy and chemoembolysis of head and neck cancers, analysis of intravascular clots, stroke care in the developing world
Education
Medical Education
University of Texas
Internship
Huntington Memorial Hospital (USC)
Residency
University of Washington School of Medicine
Fellowship
Harvard Medical School
University of Washington 
California Institute of Technology
Board Certification
American Board of Neurological Surgery (Endovascular Neurosurgery, in process)
American Board of Psychiatry and Neurology (Neurology, Vascular Neurology)

Publications
Walker M, Levitt MR, Gibbons EF, Horne DJ, Corcorran MA. Clot Analysis in Acute Ischemic Stroke. Stroke. 2019 Apr;50(4): e106-e109. 
Bass DI, Walker M, Ferreira M, Ghodke B. A case report of an unruptured tectal AVM presenting with obstructive hydrocephalus that resolved upon spontaneous obliteration of the venous varix. J Clin Neurosci. 2019. [Epub ahead of print] PubMed PMID: 31036505.
Walker M. Lipstick meningioma: artifactual findings during diagnostic cerebral angiogram. Postgrad Med J. 2019 [Epub ahead of print] PubMed PMID: 31123176.
Ng-Kamstra JS, Greenberg SLM, Abdullah F, et al. Global Surgery 2030: a roadmap for high income country actors. BMJ Glob Health. 2016 Apr 6;1(1): e000011. PubMed PMID: 28588908.
Creutzfeldt CJ, Holloway RG, Walker M. Symptomatic and palliative care for stroke survivors. J Gen Intern Med. 2012 Jul;27(7):853-60. PubMed PMID: 22258916.
Lu-Emerson C, Walker M, Huber BR, Ghodke B, Longstreth WT Jr, Khot SP. Lethal giant cell arteritis with multiple ischemic strokes despite aggressive immunosuppressive therapy. J Neurol Sci. 2010 Aug 15;295(1-2):120-4. Epub 2010 Jun 17. PubMed PMID: 20609853.
Gabikian P, Walker M, Chowdhary AM, Lam AM, Britz GW. Paradoxical emboli secondary to hepatic pathology: common or coincidental? Case Rep Med. 2009; 2009:184192. PubMed PMID:19997516.
Creutzfeldt CJ, Gooley T, Walker M. Are neurology residents prepared to deal with dying patients? Arch Neurol. 2009 Nov;66(11):1427-8. PubMed PMID: 19901182.
Beda RD, Khot SP, Manning T, Walker M. Airhead: intraparenchymal pneumocephalus after commercial air travel. Surg Neurol. 2007 Dec;68(6):648-649. PubMed PMID: 18053859.
Khot S, Walker M, Lacy JM, Oakes P, Longstreth WT Jr. An unsuccessful trial of immunomodulatory therapy in delayed posthypoxic demyelination. Neurocrit Care. 2007;7(3):253-6. PubMed PMID: 17565450.
Walker M, Ni O. Neuroprotection during chemotherapy: a systematic review. Am J Clin Oncol. 2007 Feb;30(1):82-92. Review. PubMed PMID: 17278900.
Walker M, Kim H, Samii A. Holmes-like tremor of the lower extremity following brainstem hemorrhage. Mov Disord. 2007 Jan 15;22(2):272-4. PubMed PMID: 17149732.
Walker M, Born DE, Weiss MD. Ragged Red Fibers in Myotonic Dystrophy Type 2: Ragged red Herring? J Clin Neuromuscular Dis. 2006 Sep 8(1):16-19.
Walker M, Gabikian P. Benign and malignant pathology in neurofibromatosis type 1. Neurology. 2006 Sep 26;67(6): E13. PubMed PMID: 17000953.
Walker M, Holloway, R. Storming: Transient Autonomic Dysfunction in Persistent Vegetative and Minimally Conscious States. J Hospice & Palliative Nursing. 8(4):198-199, July/August 2006.
Zunt JR, Walker M, Kublin JG. Reply to Stauffer et al. Clin Infec Dis. 2006 Jul 1;43(1):155-116. PMID:16758434
Partap S, Walker M, Longstreth WT Jr, Spence AM. Prolonged but reversible migraine-like episodes long after cranial irradiation. Neurology. 2006 Apr 11;66(7):1105-7. PubMed PMID: 16606929.
Han MH, Walker M, Zunt JR. Neurological Infections in the Returning Traveler. Continuum (Minneap Minn). 2006 Apr;12(2):133-158. PubMed PMID: 25147444.
Walker M, Farrell DF. Spinocerebellar ataxia type 7 (SCA7). J Neurol Neurosurg Psychiatry/Practical Neurol. 2006 Feb 1;6(1):44-47.
Walker M, Samii A. Chronic severe dystonia after single exposure to antiemetics. Am J Emerg Med. 2006 Jan;24(1):125-7. PMID: 16338521
Walker M, Kublin JG, Zunt JR. Parasitic central nervous system infections in immunocompromised hosts: malaria, microsporidiosis, leishmaniasis, and African trypanosomiasis. Clin Infect Dis. 2006 Jan 1;42(1):115-25. Review. PubMed PMID: 16323101.
Walker M, Meekins G, Hu SC. Yoga neuropathy. A snoozer. Neurologist. 2005 May;11(3):176-8. PubMed PMID: 15860140.
Walker MD, Zunt JR. Neuroparasitic infections: nematodes. Semin Neurol. 2005 Sep;25(3):252-61. Review. PMID: 16170738
Walker MD, Zunt JR. Neuroparastic infections: cestodes, trematodes, and protozoans. Semin Neurol. 2005 Sep; 25(3):262-77. Review. PMID: 16170739
Walker M, Weiss MD, Distad BJ, Samii A. Multiple Myeloma and Peripheral Neuropathy in Myotonic Dystrophy Type 2 (DM2). J Clin Neuromuscul Dis. 2005 Mar;6(3):132-5. PubMed PMID: 19078762.
Walker M, Zunt JR. Parasitic central nervous system infections in immunocompromised hosts. Clin Infect Dis. 2005 Apr 1;40(7):1005-15. Epub 2005 Mar 2. Review. PubMed PMID: 15824993
Walker M, Zunt JR, Kraft GH. Brachial neuropathy after immunosuppression and stem cell transplantation for multiple sclerosis. Mult Scler. 2005 Feb;11(1):90-1. PubMed PMID: 15732273.
Walker M, Samii A. Delayed onset of ataxia in a patient with short bowel syndrome: a case of vitamin E deficiency. Nutr Neurosci. 2004 Jun;7(3):191-3. PubMed PMID: 15526994.
Walker M, Samii A, Bird T. Coexistence of tuberous sclerosis and Friedreich ataxia. J Neurol Sci. 2004 Jun 15;221(1-2):91-3. PubMed PMID: 15178220.
Hu S, Walker M, Czartoski T, Cheng A, Forghani B, Gilden DH, Garden GA. Acyclovir responsive brain stem disease after the Ramsay Hunt syndrome. J Neurol Sci. 2004 Jan 15;217(1):111-3. PubMed PMID: 14675618.
Patterson JC, Early TS, Martin A, et al. SPECT image analysis using statistical parametric mapping. J Nucl Med. 1997 Nov;38(11):1721-5. PubMed PMID: 9374340.