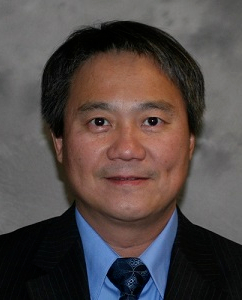 Job Title
Professor of Neurological Surgery
Professor of Orthopaedics and Sports Medicine
Adjunct Professor, Department of Global Health
Biography
Dr. Zhang completed his residency training in neurological surgery at the UW. He also completed a joint orthopedic and neurosurgery spine fellowship at the UW before becoming a faculty member in neurosurgery at the University of Texas in Houston in 2006. He returned to Seattle and joined the faculty in 2009. 

Prior to coming to the U.S., he was a fully trained neurosurgeon at the Beijing Tiantan Hospital in China. He was a research associate in the laboratory of Cerebrovascular Biology and Stroke at the University of Minnesota from 1995-98. He has published more than 40 articles in peer-reviewed scientific journals.
Clinical Interest
All disorders of the spine, including trauma. Degenerative disc disease; spinal stenosis; radiculopathy; spondylolisthesis; spondylosis; failed back surgery syndrome; spinal fracture; myelopathy; spinal instability; kyphosis; and spinal deformity.
Research Interests
Outcomes study of spine surgery, spinal cord blood flow regulation and acute spinal cord injury.
Education
Medical Education
Capital University of Medical Science
Internship
University of Texas Health Sciences Center
Residency
University of Texas Health Sciences Center
Fellowship
University of Washington
Board Certification
American Board of Neurological Surgery - 2012