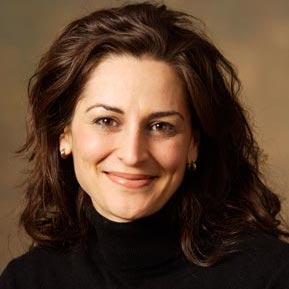 Job Title
Clinical Professor of Neurological Surgery
Biography
Dr. Melanie Walker is clinical professor of Neurological Surgery at the University of Washington School Medicine and sits on the executive board of the Stroke and Applied Neurosciences Center. She is the founder and director of the UW Clot Bank, providing analysis of specimens collected during intravascular thrombectomy. Based out of Harborview Medical Center, Dr. Walker is an NIH-funded clinical researcher specializing in the endovascular management of neurological disease, with a focus on stroke. After graduating from the University of Texas Medical Branch in 1998, she began surgical training in 1999 at the Huntington Memorial Hospital in Pasadena, California and moved to Seattle to complete a neurology residency, vascular neurology fellowship, and endovascular neurosurgery fellowship at the University of Washington School of Medicine. She also completed palliative care training at Harvard Medical School. Since 2006, she has been on the clinical faculty at the University of Washington and held joint appointments in Neurological Surgery and Neurology. Dr. Walker has extensive experience in global health and development, serving previously in various roles at the Bill & Melinda Gates Foundation, World Health Organization, and the World Bank.
Clinical Interest
Endovascular neurosurgical diagnosis and treatment of diseases of the brain and spinal cord including stroke, trauma, tumors, aneurysms, vascular malformations, pituitary disease, pain management, and hemorrhage.
Research Interests
Autologous mitochondrial transplantation for acute ischemic stroke, intra-arterial chemotherapy and chemoembolysis of head and neck cancers, analysis of intravascular clots, stroke care in the developing world
Education
Medical Education
University of Texas
Internship
Huntington Memorial Hospital (USC)
Residency
University of Washington School of Medicine
Fellowship
Harvard Medical School
University of Washington 
California Institute of Technology
Board Certification
American Board of Psychiatry and Neurology (Neurology, Vascular Neurology)

Publications
Nguyen TN, Haussen DC, Qureshi MM, Yamagami H, Fujinaka T, Mansour OY, Abdalkader M, Frankel M, Qiu Z, Taylor A, Lylyk P, Eker OF, Mechtouff L, Piotin M, Lima FO, Mont'Alverne F, Izzath W, Sakai N, Mohammaden M, Al-Bayati AR, Renieri L, Mangiafico S, Ozretic D, Chalumeau V, Ahmad S, Rashid U, Hussain SI, John S, Griffin E, Thornton J, Fiorot JA, Rivera R, Hammami N, Cervantes-Arslanian AM, Dasenbrock HH, Vu HL, Nguyen VQ, Hetts S, Bourcier R, Guile R, Walker M, Sharma M, Frei D, Jabbour P, Herial N, Al-Mufti F, Ozdemir AO, Aykac O, Gandhi D, Chugh C, Matouk C, Lavoie P, Edgell R, Beer-Furlan A, Chen M, Killer-Oberpfalzer M, Pereira VM, Nicholson P, Huded V, Ohara N, Watanabe D, Shin DH, Magalhaes PS, Kikano R, Ortega-Gutierrez S, Farooqui M, Abou-Hamden A, Amano T, Yamamoto R, Weeks A, Cora EA, Sivan-Hoffmann R, Crosa R, Möhlenbruch M, Nagel S, Al-Jehani H, Sheth SA, Lopez Rivera VS, Siegler JE, Sani AF, Puri AS, Kuhn AL, Bernava G, Machi P, Abud DG, Pontes-Neto OM, Wakhloo AK, Voetsch B, Raz E, Yaghi S, Mehta BP, Kimura N, Murakami M, Lee JS, Hong JM, Fahed R, Walker G, Hagashi E, Cordina SM, Roh HG, Wong K, Arenillas JF, Martinez-Galdamez M, Blasco J, Rodriguez Vasquez A, Fonseca L, Silva ML, Wu TY, John S, Brehm A, Psychogios M, Mack WJ, Tenser M, Todaka T, Fujimura M, Novakovic R, Deguchi J, Sugiura Y, Tokimura H, Khatri R, Kelly M, Peeling L, Murayama Y, Winters HS, Wong J, Teleb M, Payne J, Fukuda H, Miyake K, Shimbo J, Sugimura Y, Uno M, Takenobu Y, Matsumaru Y, Yamada S, Kono R, Kanamaru T, Morimoto M, Iida J, Saini V, Yavagal D, Bushnaq S, Huang W, Linfante I, Kirmani J, Liebeskind DS, Szeder V, Shah R, Devlin TG, Birnbaum L, Luo J, Churojana A, Masoud HE, Lopez CY, Steinfort B, Ma A, Hassan AE, Al Hashmi A, McDermott M, Mokin M, Chebl A, Kargiotis O, Tsivgoulis G, Morris JG, Eskey CJ, Thon J, Rebello L, Altschul D, Cornett O, Singh V, Pandian J, Kulkarni A, Lavados PM, Olavarria VV, Todo K, Yamamoto Y, Silva GS, Geyik S, Johann J, Multani S, Kaliaev A, Sonoda K, Hashimoto H, Alhazzani A, Chung DY, Mayer SA, Fifi JT, Hill MD, Zhang H, Yuan Z, Shang X, Castonguay AC, Gupta R, Jovin TG, Raymond J, Zaidat OO, Nogueira RG; SVIN COVID-19 Registry, the Middle East North Africa Stroke and Interventional Neurotherapies Organization (MENA-SINO); Japanese Society of Vascular and Interventional Neurology Society (JVIN). Decline in subarachnoid haemorrhage volumes associated with the first wave of the COVID-19 pandemic. Stroke Vasc Neurol. 2021 Mar 26:svn-2020-000695. doi: 10.1136/svn-2020-000695. Epub ahead of print. PMID: 33771936; PMCID: PMC8006491.
Shapiro M, Raz E, Nossek E, Srivatanakul K, Walker M, Mir O, Nelson PK. Dural venous system: angiographic technique and correlation with ex vivo investigations. J Neurointerv Surg. 2021 Mar 16: neurintsurg-2020-017237. doi: 10.1136/neurintsurg-2020-017237. Epub ahead of print. PMID: 33727412.
Shapiro M, Walker M, Carroll KT, Levitt MR, Raz E, Nossek E, Delavari N, Mir O, Nelson PK. Neuroanatomy of cranial dural vessels: implications for subdural hematoma embolization. J Neurointerv Surg. 2021 Feb 25: neurintsurg-2020-016798. doi: 10.1136/neurintsurg-2020-016798. Epub ahead of print. PMID: 33632880.
Chen CJ, Chalhoub R, Ding D, Kumar JS, Ironside N, Kellogg RT, Worrall BB, Southerland AM, Jabbour P, Wolfe SQ, Arthur AS, Goyal N, Fragata I, Maier I, Matouk C, Grossberg JA, Kan P, Schirmer CM, Crowley RW, Ares WJ, Ogilvy CS, Rai AT, Levitt MR, Mokin M, Guerrero WR, Mascitelli JR, Yoo AJ, Williamson R, Grande AW, Crosa RJ, Webb S, Psychogios MN, Starke RM, Spiotta AM, Park MS; STAR collaborators. Is a picture-perfect thrombectomy necessary in acute ischemic stroke? J Neurointerv Surg. 2021 Feb 16: neurintsurg-2020-017193. doi: 10.1136/neurintsurg-2020-017193. Epub ahead of print. PMID: 33593800.
5.   SVIN COVID-19 global registry. Global impact of COVID-19 on stroke care. Int J Stroke. 2021 Mar 29:1747493021991652. doi: 10.1177/1747493021991652. Epub ahead of print. PMID: 33459583.
6.   Norat P, Soldozy S, Sokolowski JD, Gorick CM, Kumar JS, Chae Y, Yağmurlu K, Prada F, Walker M, Levitt MR, Price RJ, Tvrdik P, Kalani MYS. Mitochondrial dysfunction in neurological disorders: Exploring mitochondrial transplantation. NPJ Regen Med. 2020 Nov 23;5(1):22. doi: 10.1038/s41536-020-00107-x. PMID: 33298971; PMCID: PMC7683736.
7.   Saal-Zapata G, Durand W, Ghodke BV, Walker M. Endovascular strategies for stroke management after subacute in-stent thrombosis. J Clin Neurosci. 2020 Nov; 81:18-20. doi: 10.1016/j.jocn.2020.09.020. Epub 2020 Sep 25. PMID: 33222912.
8.   Goyal M, Ospel JM, Menon B, Almekhlafi M, Jayaraman M, Fiehler J, Psychogios M, Chapot R, van der Lugt A, Liu J, Yang P, Agid R, Hacke W, Walker M, Fischer U, Asdaghi N, McTaggart R, Srivastava P, Nogueira RG, Moret J, Saver JL, Hill MD, Dippel D, Fisher M. Challenging the Ischemic Core Concept in Acute Ischemic Stroke Imaging. Stroke. 2020 Sep 16: STROKEAHA120030620. doi: 10.1161/STROKEAHA.120.030620. Epub ahead of print. PMID: 32933417.
9.   Walker M, Young CC, Sharma M, Levitt MR, Tirschwell DT and WWAMI Stroke Investigators. SARS-CoV-2 Infection and Stroke: Coincident or Causal? medRxiv 2020.07.17.20156463; doi: https://doi.org/10.1101/2020.07.17.20156463
10  Walker M, Levitt MR, Ghodke BV. Three strikes? Failed vascular access in mechanical thrombectomy. Clin Case Rep. 2020;8(7):1329-1330. Published 2020 Apr 22. doi:10.1002/ccr3.2879
11. Walker M, Kim LJ, Levitt MR, Ghodke B. Spasm, stenosis, and shelves: balloon-assisted tracking techniques in endovascular interventions. J Cerebrovasc Endovasc Neurosurg. 2020;22(1):26-30. doi:10.7461/jcen.2020.22.1.26
12. Schirmer CM, Ringer AJ, Arthur AS, Binning MJ, Fox WC, James RF, Levitt MR, Tawk RG, Veznedaroglu E, Walker M, Spiotta AM; Endovascular Research Group (ENRG). Delayed presentation of acute ischemic strokes during the COVID-19 crisis. J Neurointerv Surg. 2020 Jul;12(7):639-642. doi: 10.1136/neurintsurg-2020-016299. Epub 2020 May 28. PMID: 32467244; PMCID: PMC7295853.
13. Walker M, Young CC, Levitt MR, Saal-Zapata G. Multiple Sclerosis in Patients with Intracranial Aneurysms: Coincidence or Correlation? Clin Neurol Neurosurg. 2020 Aug; 195:105864. doi: 10.1016/j.clineuro.2020.105864. Epub 2020 Apr 20. PMID: 32361026.
14. Walker M, Levitt MR, Ghodke BV. Knot my problem: Overcoming transradial catheter complications. Clin Case Rep. 2019 Nov 12;7(12):2596-2597. doi: 10.1002/ccr3.2537. eCollection 2019 Dec. PubMed PMID: 31893113; PubMed Central PMCID: PMC6935611.
15. Walker M, Levitt MR. Complex regional pain syndrome after transradial cerebral intervention. BMJ Case Rep. 2019 Dec 23;12(12). pii: e015099. doi: 10.1136/bcr-2019-015099. PubMed PMID: 31874841.
16. Bass DI, Walker M, Kim LJ, Levitt MR. Endovascular management of iatrogenic dissection into the petrous segment of the internal carotid artery during mechanical thrombectomy for acute stroke. J Clin Neurosci. 2019 Dec 10. pii: S0967-5868(19)31531-0. doi: 10.1016/j.jocn.2019.11.037. [Epub ahead of print] PubMed PMID: 31836382.
17. Barros G, Bass DI, Osbun JW, Chen SH, Brunet MC, Peterson EC, Walker M, Kelly CM, Levitt MR. Left transradial access for cerebral angiography. J Neurointerv Surg. 2019 Oct 24. pii: neurintsurg-2019-015386. doi: 10.1136/neurintsurg-2019-015386. [Epub ahead of print] PubMed PMID: 31649205.
18. Walker M. Lipstick meningioma: artifactual findings during diagnostic cerebral angiogram. Postgrad Med J. 2019 Jul;95(1125):404. doi: 10.1136/postgradmedj-2019-136511. Epub 2019 May 23. PubMed PMID: 31123176.
19. Bass DI, Walker M, Ferreira M, Ghodke B. A case report of an unruptured tectal AVM presenting with obstructive hydrocephalus that resolved upon spontaneous obliteration of the venous varix. J Clin Neurosci. 2019 Jul; 65:157-160. doi: 10.1016/j.jocn.2019.03.052. Epub 2019 Apr 26. PubMed PMID: 31036505.
20. Walker M, Levitt MR, Gibbons EF, Horne DJ, Corcorran MA. Clot Analysis in Acute Ischemic Stroke. Stroke. 2019 Apr;50(4): e106-e109. doi: 10.1161/STROKEAHA.118.023700. PubMed PMID: 30869564.
21. Ng-Kamstra JS, Greenberg SLM, Abdullah F, Amado V, Anderson GA, Cossa M, Costas-Chavarri A, Davies J, Debas HT, Dyer GSM, Erdene S, Farmer PE, Gaumnitz A, Hagander L, Haider A, Leather AJM, Lin Y, Marten R, Marvin JT, McClain CD, Meara JG, Meheš M, Mock C, Mukhopadhyay S, Orgoi S, Prestero T, Price RR, Raykar NP, Riesel JN, Riviello R, Rudy SM, Saluja S, Sullivan R, Tarpley JL, Taylor RH, Telemaque LF, Toma G, Varghese A, Walker M, Yamey G, Shrime MG. Global Surgery 2030: a roadmap for high income country actors. BMJ Glob Health. 2016 Apr 6;1(1): e000011. doi: 10.1136/bmjgh-2015-000011. PMID: 28588908; PMCID: PMC5321301.
22. Creutzfeldt CJ, Holloway RG, Walker M. Symptomatic and palliative care for stroke survivors. J Gen Intern Med. 2012 Jul;27(7):853-60. PubMed PMID: 22258916.
23. Lu-Emerson C, Walker M, Huber BR, Ghodke B, Longstreth WT Jr, Khot SP. Lethal giant cell arteritis with multiple ischemic strokes despite aggressive immunosuppressive therapy. J Neurol Sci. 2010 Aug 15;295(1-2):120-4. Epub 2010 Jun 17. PubMed PMID: 20609853.
24. Gabikian P, Walker M, Chowdhary AM, Lam AM, Britz GW. Paradoxical emboli secondary to hepatic pathology: common or coincidental? Case Rep Med. 2009; 2009:184192. PubMed PMID:19997516.
25. Creutzfeldt CJ, Gooley T, Walker M. Are neurology residents prepared to deal with dying patients? Arch Neurol. 2009 Nov;66(11):1427-8. PubMed PMID: 19901182.
26. Beda RD, Khot SP, Manning T, Walker M. Airhead: intraparenchymal pneumocephalus after commercial air travel. Surg Neurol. 2007 Dec;68(6):648-649. PubMed PMID: 18053859.
27. Khot S, Walker M, Lacy JM, Oakes P, Longstreth WT Jr. An unsuccessful trial of immunomodulatory therapy in delayed posthypoxic demyelination. Neurocrit Care. 2007;7(3):253-6. PubMed PMID: 17565450.
28. Walker M, Ni O. Neuroprotection during chemotherapy: a systematic review. Am J Clin Oncol. 2007 Feb;30(1):82-92. Review. PubMed PMID: 17278900.
29. Walker M, Kim H, Samii A. Holmes-like tremor of the lower extremity following brainstem hemorrhage. Mov Disord. 2007 Jan 15;22(2):272-4. PubMed PMID: 17149732.
30. Walker M, Born DE, Weiss MD. Ragged Red Fibers in Myotonic Dystrophy Type 2: Ragged red Herring? J Clin Neuromuscular Dis. 2006 Sep 8(1):16-19.
31. Walker M, Gabikian P. Benign and malignant pathology in neurofibromatosis type 1. Neurology. 2006 Sep 26;67(6): E13. PubMed PMID: 17000953.
32. Walker M, Holloway, R. Storming: Transient Autonomic Dysfunction in Persistent Vegetative and Minimally Conscious States. J Hospice & Palliative Nursing. 8(4):198-199, July/August 2006.
33. Zunt JR, Walker M, Kublin JG. Reply to Stauffer et al. Clin Infec Dis. 2006 Jul 1;43(1):155-116. PMID:16758434
34. Partap S, Walker M, Longstreth WT Jr, Spence AM. Prolonged but reversible migraine-like episodes long after cranial irradiation. Neurology. 2006 Apr 11;66(7):1105-7. PubMed PMID: 16606929.
35. Han MH, Walker M, Zunt JR. Neurological Infections in the Returning Traveler. Continuum (Minneap Minn). 2006 Apr;12(2):133-158. PubMed PMID: 25147444.
36. Walker M, Farrell DF. Spinocerebellar ataxia type 7 (SCA7). J Neurol Neurosurg Psychiatry/Practical Neurol. 2006 Feb 1;6(1):44-47.
37. Walker M, Samii A. Chronic severe dystonia after single exposure to antiemetics. Am J Emerg Med. 2006 Jan;24(1):125-7. PMID: 16338521
38. Walker M, Kublin JG, Zunt JR. Parasitic central nervous system infections in immunocompromised hosts: malaria, microsporidiosis, leishmaniasis, and African trypanosomiasis. Clin Infect Dis. 2006 Jan 1;42(1):115-25. Review. PubMed PMID: 16323101.
39. Walker M, Meekins G, Hu SC. Yoga neuropathy. A snoozer. Neurologist. 2005 May;11(3):176-8. PubMed PMID: 15860140.
40. Walker M, Zunt JR. Neuroparasitic infections: nematodes. Semin Neurol. 2005 Sep;25(3):252-61. Review. PMID: 16170738
41. Walker M, Zunt JR. Neuroparastic infections: cestodes, trematodes, and protozoans. Semin Neurol. 2005 Sep; 25(3):262-77. Review. PMID: 16170739
42. Walker M, Weiss MD, Distad BJ, Samii A. Multiple Myeloma and Peripheral Neuropathy in Myotonic Dystrophy Type 2 (DM2). J Clin Neuromuscul Dis. 2005 Mar;6(3):132-5. PubMed PMID: 19078762.
43. Walker M, Zunt JR. Parasitic central nervous system infections in immunocompromised hosts. Clin Infect Dis. 2005 Apr 1;40(7):1005-15. Epub 2005 Mar 2. Review. PubMed PMID: 15824993
44. Walker M, Zunt JR, Kraft GH. Brachial neuropathy after immunosuppression and stem cell transplantation for multiple sclerosis. Mult Scler. 2005 Feb;11(1):90-1. PubMed PMID: 15732273.
45. Walker M, Samii A. Delayed onset of ataxia in a patient with short bowel syndrome: a case of vitamin E deficiency. Nutr Neurosci. 2004 Jun;7(3):191-3. PubMed PMID: 15526994.
46. Walker M, Samii A, Bird T. Coexistence of tuberous sclerosis and Friedreich ataxia. J Neurol Sci. 2004 Jun 15;221(1-2):91-3. PubMed PMID: 15178220.
47. Hu S, Walker M, Czartoski T, Cheng A, Forghani B, Gilden DH, Garden GA. Acyclovir responsive brain stem disease after the Ramsay Hunt syndrome. J Neurol Sci. 2004 Jan 15;217(1):111-3. PubMed PMID: 14675618.