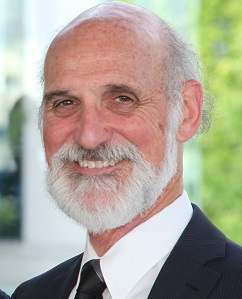 Job Title
Clinical Professor Emeritus of Neurological Surgery
Biography
Dr. Rapport is a UW clinical professor of neurological surgery and attending physician on the wards and in the neuro ICU at Harborview Medical Center. He has been involved in issues of social justice, and his literary essays are seen widely in various forms. Several of his nearly forty published essays have been nominated for the Pushcart Prize, and one was noted in Best American Essays, 1998. "To Die of Having Lived," an essay concerned with problems at the end of life, appeared in the Spring 2010 American Scholar. He has published two books of non-fiction, Physician: The Life of Paul Beeson (Barricade Books, 2001) and Nerve Endings: The Discovery of the Synapse (WW Norton, 2005). Both were nominated for the Washington State Book Award, and the latter was nominated for the European Science writing award, The Aventis Prize.  

In addition, he has been the invited lecturer at more than a dozen medical schools, including Grand Rounds at the University of Washington in both medicine and neurological surgery, the Annual History of Medicine Lecture at the Mayo Clinic, The Paul Beeson Lecture at Harvard's Countway Library, twice given the Introduction to Clinical Medicine address at UW, and in 2007 he delivered the commencement address for the Northwestern University Feinberg School of Medicine. Dr. Rapport has been a visiting professor at the University of Malaya for protracted periods, and once at the University of Hue in Vietnam.
Clinical Interest
Epilepsy; speech and language; TBI; spinal trauma.
Research Interests
Dr. Rapport's more than 50 scientific publications are concerned primarily with the surgical management of epilepsy, anticonvulsant drugs, and the localization of speech and language. Along with George Ojemann, he has published one of the few papers concerned with the localization of speech in polyglots operated upon while awake
Personal Interests
I have written two books and about 40 essays related to medicine and neuroscience. I continue to publish similar work.
Education
Medical Education
University of Michigan
Internship
University of Chicago
Residency
University of Washington
Fellowship
National Institutes of Health
Board Certification
American Board of Neurological Surgery - 1980