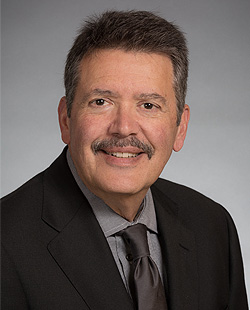 Job Title
Professor of Neurological Surgery
Biography
Dr. David B. Coppel is the director of neuropsychological services and Research at the University of Washington Sports Concussion Program, located at both Harborview Medical Center and Seattle Children's Hospital, and a UW professor in the Department of Neurological Surgery. He works as a clinical psychologist, clinical neuropsychologist and sport psychologist. In his work at the Sports Concussion Program, he provides consultation regarding sports concussion to a number of high school, college and professional sports teams. He is also highly involved in the evaluation of the cognitive and emotional aspects of sport concussion, research regarding the sports concussion recovery factors, and the role of neurocognitive factors such as attention, concentration and focus in sports performance.

Over the past 30 years, Dr. Coppel has specialized in clinical sport psychology and performance psychology and provided consultation to athletes, performers and coaches at the amateur, collegiate, Olympic and professional levels of competition. Dr. Coppel has numerous publications in the areas of sport neuropsychology and sport psychology, covering such topics as the effects of coaching behaviors on athletes, performance enhancement techniques, relationship issues in athletes, psychological factors of exercise, the role of sports psychology in dealing with sport injury and recovery, and the use of neuropsychological tests in sport concussion. 

Dr. Coppel has been listed in the United States Olympic Committee Sports Psychology Register since its inception in the 1980s and served as the sport psychologist for the United States figure skating team at the 2002 Winter Olympic Games in Salt Lake City. He currently serves on the USFS Sports Sciences and Medicine Committee and the American College of Sports Medicine Clinical Leadership Committee. He is a certified consultant in sport psychology through the Association of Applied Sport Psychology (AASP).
Clinical Interest
Sports concussion; neuropsychological and neurocognitive evaluations; sport and performance psychological consultations; cognitive-behavioral therapy.
Research Interests
Neurocognitive functioning in sports-related concussion; attention and concentration aspects of performance; sport psychology interventions.
Personal Interests
Time with family, reading, sports and travel.
Education
Medical Education
University of Washington
Internship
University of Washington
Fellowship
University of Washington