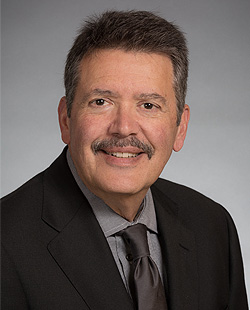 Job Title
Clinical Professor of Neurological Surgery
Director of Neuropsychological Services, UW Medicine Sports Concussion Prog
Biography
Dr. David B. Coppel is the Director of Neuropsychological Services at the UW Medicine Sports Concussion Program, located at both Harborview Medical Center and Seattle Children's Hospital, and a Professor in the Department of Neurological Surgery.  He works as a clinical psychologist, clinical neuropsychologist, and sport psychologist.  In his work at the Sports Concussion Program, he provides neuropsychological and psychological consultation regarding sports concussion to high school, collegiate and professional sports teams. He is also highly involved in the evaluation of cognitive and emotional aspects of sports concussion, research regarding sports concussion recovery factors, and the role of neurocognitive factors such as attention, concentration and focus in sports performance.
 
Over the past 40 years, Dr. Coppel has specialized in clinical sport psychology and performance psychology and provided consultation to athletes, performers and coaches at the all levels of competition.  Dr. Coppel has numerous publications in the area of sport neuropsychology and sport psychology, covering such topics as the effects of coaching behaviors on athletes, psychological factors of exercise, the use of neuropsychological tests in sports concussion, and increasing the role of sport psychology within the sports medicine treatment team.
 
Dr. Coppel has been listed in the United States Olympic Committee Sport Psychology Register since its inception in the 1980s.  He is a Charter Member of APA Division 47 (Exercise and Sport Psychology) and a Charter Member and Fellow of the Sports Neuropsychology Society.  He is also a Fellow of the American College of Sports Medicine and the Clinical/Counseling Sports Psychology Association.  Dr. Coppel serves as the Team Neuropsychologist for the Seattle Seahawks, a role that he has held for 25 years.
Clinical Interest
Sports concussion; neuropsychological and neurocognitive evaluations; sport and performance psychological consultations; cognitive-behavioral therapy.
Research Interests
Neurocognitive functioning in sports-related concussion; attention and concentration aspects of performance; sport psychology interventions; neuroscience of performance.
Personal Interests
Time with family, reading, sports and travel.
Education
Doctorate of Philosophy, Clinical Psychology

University of Washington
 
Publications
Coppel D (2020) Sport Psychology and Performance Psychology: Contributions to the Mental Health of Athletes. In E. Hong and A. Rao (Eds.) Mental Health in the Athlete – Modern Perspective and Novel Challenges, Springer Nature.
 
Herring, S, Kibler, B, Putukian, M, Berkoff, D, Bytomski, J, Carson, E, Chang, C, Coppel, D, Franks R, et al. (April 2019)  Load, Overload, and Recovery in the Athlete:  Select Issues for the Team Physician—A Consensus Statement. Medicine & Science in Sports & Exercise,  51 (4),  821-828,  American College of Sports Medicine.
 
Coppel D, Herring S. (2019) Traumatic Brain Injury: Sports Concussion. In K. Sanders (Ed.), The Physician's Field Guide to Neuropsychology: Collaboration Through Case Example. Springer Nature.
 
MacDonald C, Barber J, Wright J, Coppel D, DeLacy N, et al. (June 2018) Longitudinal Clinical and Neuroimaging Evaluation of Symptomatic Concussion in 10-14 Year Old Athletes. Journal of Neurotrauma, 35:1-11.
 
Coppel DB (2018) The Role of Sport Psychology and Psychiatry (Chapter 20). In Netter's Sports Medicine: The Team Physician's Handbook, Elsevier.
 
Kroshus E, Coppel D, Chrisman S, Herring S.  (2018)  Coach support of high school student-athletes struggling with anxiety or depression.  Journal of Clinical Sport Psychology, 1-26.
 
Friedman S, Poliakov A, Budech C, Shaw D, Breiger D, Junguji T, Krabak B, Coppel D, Mattioli L, Browd S, Ojemann J. (Nov. 2017) GABA alterations in pediatric concussion. Neurology, 89(21) 2151-2156.
 
O'Rourke DJ, Smith RE, Punt S, Coppel DB, Breiger D. (Aug. 2017) Psychosocial Correlates of Young Athletes' Self-Reported Concussion Symptoms During the Course of Recovery. Sport, Exercise and Performance Psychology, Vol 6(3) 262-276.
 
Herring SA, Kibler WB, Putukian M, Coppel DB, et al. (2017) Psychological Issues Related to Illness and Injury in Athletes and the Team Physician: A Consensus Statement (2016 Update). Medicine and Science in Sport & Exercise.
 
Coppel D: (2015) Psychological Aspects of Sports Medicine, Current Physical Medicine and Rehabilitation Reports.  DOI 10.1007/s40141-01-0079-0.