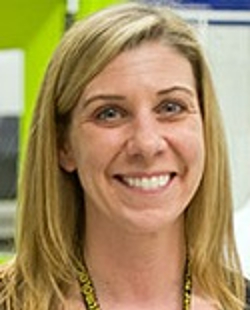 Job Title
Associate Professor of Neurological Surgery
Principal Investigator, Ben Towne Center for Childhood Cancer
Biography
Courtney Crane, PhD, is a principal investigator at Seattle Children's Research Institute's Ben Towne Center for Childhood Cancer Research and an assistant professor at the University of Washington School of Medicine. She received her PhD from the University of Virginia and completed a research fellowship in the department of neurosurgery at the University of California, San Francisco.
For more information about the Crane lab's research and about career opportunities in the lab, email Courtney Crane.
Research Interests
Dr. Courtney Crane is pursuing therapies that use the immune system to wipe out brain tumors, without the devastating and often lifelong side effects of chemotherapy and radiation.
This immunotherapy approach has been shown to be effective in fighting leukemia and other blood cancers, but solid tumors have a unique ability to fly under the immune system's radar and avoid its attacks. For instance, the body automatically sends innate immune cells, such as myeloid and natural killer (NK) cells, to the area around a tumor. Once there, however, cancer cells can modify those immune cells to stop them from eliminating the tumor.
Crane's team is unraveling exactly how cancer cells disarm immune cells, with the goal of finding ways to reprogram those immune cells so they can elude cancer's defenses and destroy brain tumors, neuroblastoma and other cancers.
Education
Doctor of Philosophy
University of Virginia, Charlottesville
Fellowship
University of California, San Francisco