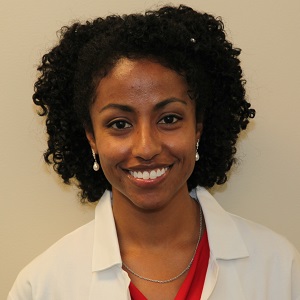 Biography
Ariana was born in Port of Spain, Trinidad and Tobago and raised in Ontario, Canada. She completed her undergraduate training in molecular and cellular biology and psychology, with a minor in philosophy, at the Johns Hopkins University in Baltimore, Maryland. She subsequently spent a year working as a clinical assistant at Kennedy Krieger Institute caring for severely autistic children prior to attending The University of Pennsylvania School of Medicine in Philadelphia, PA. While at the University of Pennsylvania School of Medicine, she spent one year of focused research on neuro-regenerative repair and tissue engineering.
Ariana is passionate about serving underserved communities, as demonstrated through her work with Habitat for Humanity and the Student National Medical Association, which has extended to global neurosurgery projects. As a resident, she is working with the UW School of Public Health to improve capacity for neurosurgical care in Phnom Penh, Cambodia and Can Tho, Vietnam, as well as collaborating with the Duke Global Neurology and Neurosurgery Program.

Ariana is currently interested in pursuing a pediatric neurosurgery fellowship and maintaining academic interests in international neurosurgery as well as resident education.
Clinical Interest
Pediatric Neurosurgery, Global Health
Personal Interests
Obstacle Course Races, Running, Basketball, Volleyball, Reading
Education
Undergraduate Education
Johns Hopkins University
Medical Education
Perelman School of Medicine